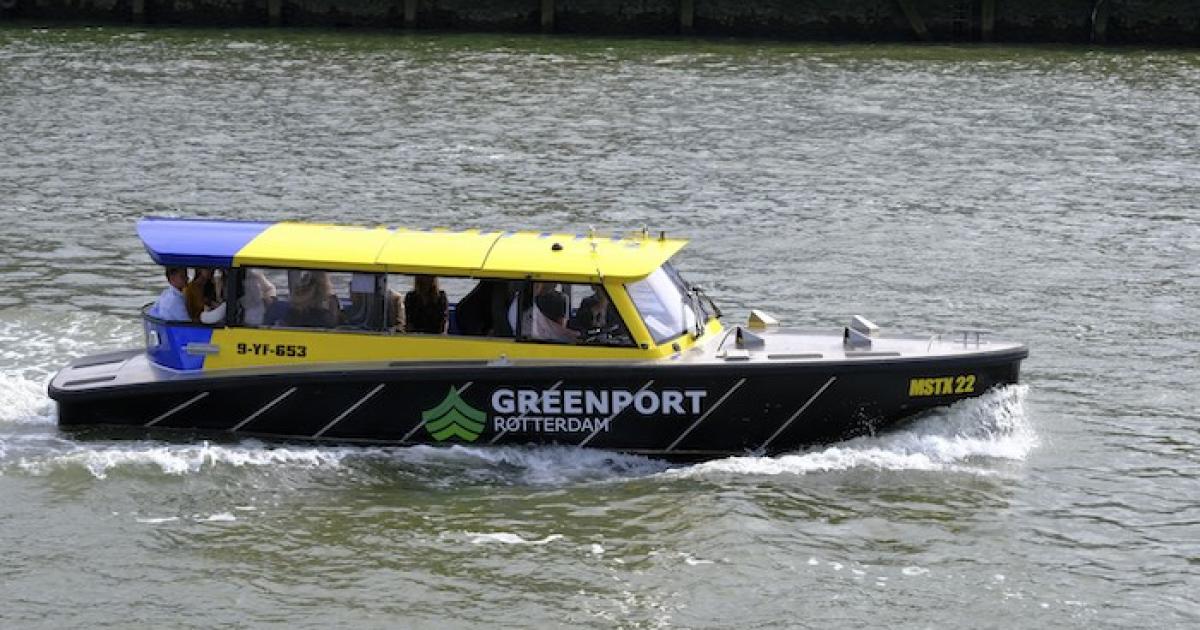 Rotterdam now has a hydrogen-powered water taxi
Rotterdam now has a hydrogen-powered water taxi
New vehicle has significant advantages over electric taxis, say authorities
It will soon be possible to travel on the Rotterdam canals by hydrogen water taxi. Yesterday August 30, the water taxi service of Europe's largest port – Watertaxi Rotterdam – presented the new sustainable vehicle and added it to its fleet.
This fleet already contains six electric taxis, but the hydrogen-powered one should be much more efficient and good for the environment, according to the authorities.
Cleaner water transport is possible
The maritime sector is one of the most polluting in the world, which is why hydrogen (a fuel that does not emit carbon dioxide (CO2) when burned) is becoming the standard for cleaner water transport. According to a press release from the municipality of Rotterdam, the new hydrogen taxi will be as clean as a electric water taxi, but also twice as fast. Moreover, it is a lot quieter than a diesel-powered boat.
The 12-person MSTX 22 was developed by SWIM, a partnership between Watertaxi Rotterdam, maritime innovator Flying Fish and hydrogen/fuel cell manufacturer zepp.solutions from Delft, and construction studio Enviu from Rotterdam. It can cruise at nearly 25 kilometers per hour. With a storage capacity of 14 kilograms of hydrogen, it could travel a whole day without recharging, which is not the case with electric boats, as they need several pit stops for this.
However, vehicle charging remains a burden prior to service expansion. According to a press release, Shell expects to be able to open the first green hydrogen plant in Maasvlakte in 2023, while Uniper wants to have a second hydrogen plant operational by 2024 at the same port extension. For now, the project serves as a demonstration that it is possible to build cleaner water transport, although it will take a bit more time and effort.
The new model will be included in the Watertaxi Rotterdam timetable as soon as hydrogen can be bunkered in the Port of Rotterdam. The Port Authority is currently developing the infrastructure for this, which will be ready in early 2023. For now, the taxi can be seen on World Ports Days on September 3 and 4, 2022, but it will remain moored.