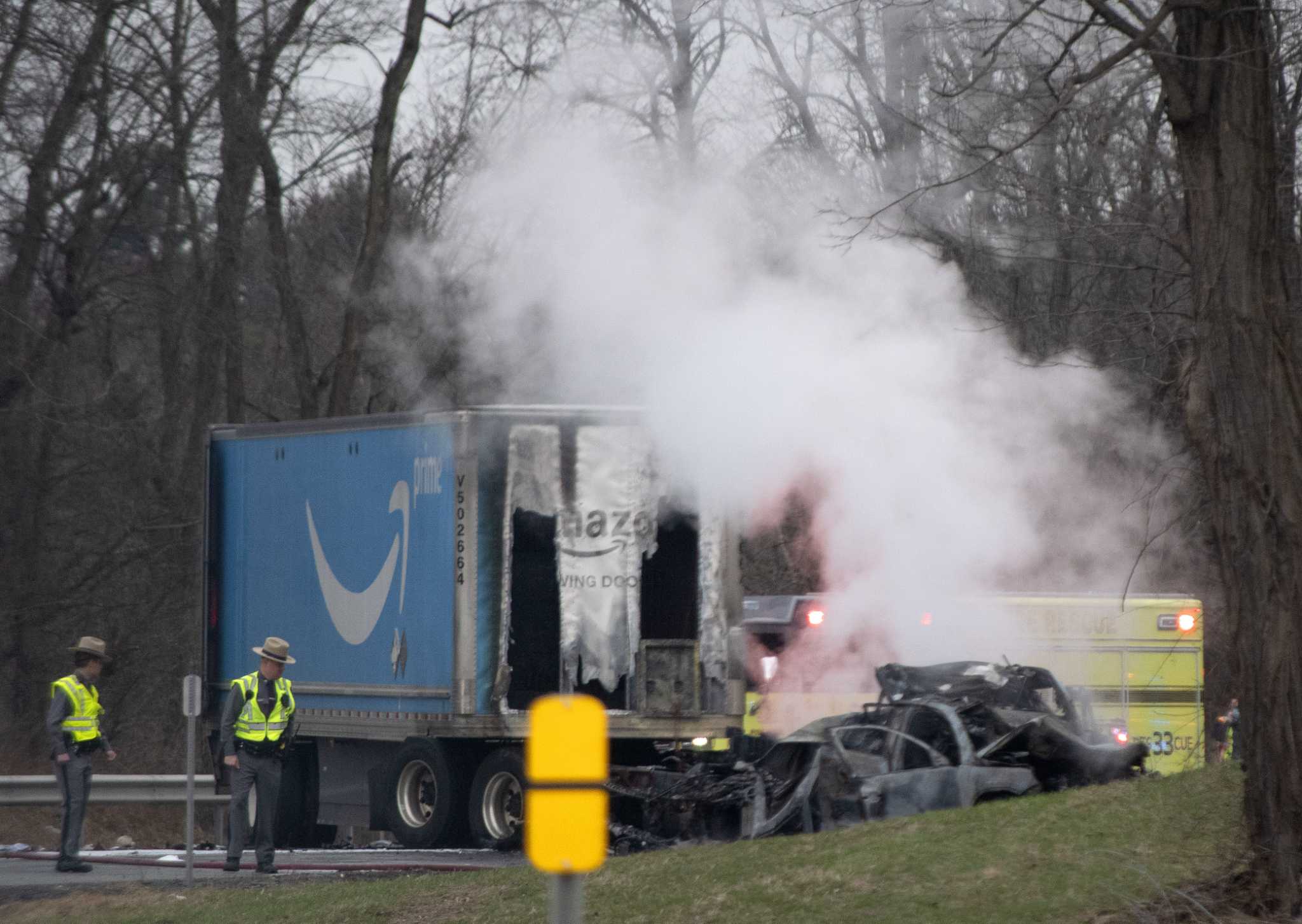 Rotterdam man among 2 killed in Thruway accident
GUILDERLAND — Two people were killed and four injured on the Freeway Thruway on Wednesday when the driver of an Amazon Prime tractor-trailer, unable to avoid traffic that had slowed down due to congestion, hit five cars, it said. the state police.
The crash in the eastbound lanes between Albany and Schenectady just before 8 a.m. claimed the life of Brian M. Harper, 33, of Rotterdam, who was driving a 2014 BMW when he was struck by the Freightliner truck 2012 driven by Larousse Desrosiers, 53, of Boston, Mass.