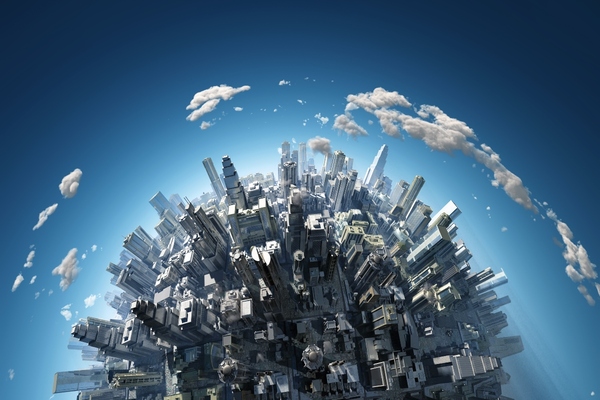 Rotterdam and Grigny share the honors of the town halls
Ahmed Aboutaleb, mayor of Rotterdam in the Netherlands, and Philippe Rio, mayor of Grigny in France, were named co-winners of the 2021 World Mayors Prize.
Aboutaleb has been recognized for his commitment to treating all citizens as 'Rotterdammers', regardless of their origins and origins, while, as the ruler of one of the poorest cities in France, Rio is described as a social visionary and a pragmatist.
Stronger, fairer, greener cities
The World Mayor Project is organized by the philanthropic City Mayors Foundation, an international think tank dedicated to local communities. The 2021 project was dedicated to "stronger, fairer and greener cities" and was launched at the start of the Covid-19 crisis and carried out during the various waves of the pandemic.
Organizers said the pandemic has made it clear that cities need to be better prepared for future natural or man-made disasters. And at a time when human and civil rights in many parts of the world are being questioned and violated, the 2021 Global Mayor congratulated the mayors who stand up for these rights.
The list of mayors honored by World Mayor in 2021 includes municipal leaders from large metropolises, medium-sized towns and small communities. Their conduct, their goals and their achievements were strongly supported by their fellow citizens.
Aboutaleb is one of the oldest and most respected mayors in Europe and has ruled the city of Rotterdam since 2009. An essay written about him on the World Mayor website by Jan Anthonie Bruijn, Speaker of the Senate of the Netherlands, underlines his tenacity towards injustice, misconduct and fraud, and his concern to bridge the inequalities between different parts of the city. "The fact that he is not afraid to call things what he sees them has contributed to his popularity," writes Bruijn.
He gained a reputation for going out and talking to citizens and although it was more difficult during the pandemic, he is said to have continually sought ways to stay in touch with Rotterdamers.
Bruijn reports that in order to reach the student body, he went to the student districts of the city to bring them a box with information about the virus, masks and posters to hang in their dormitories. The contents were composed in collaboration with the students and Aboutaleb awarded € 10,000 for the best idea to educate students on the importance of Covid-19 measures.