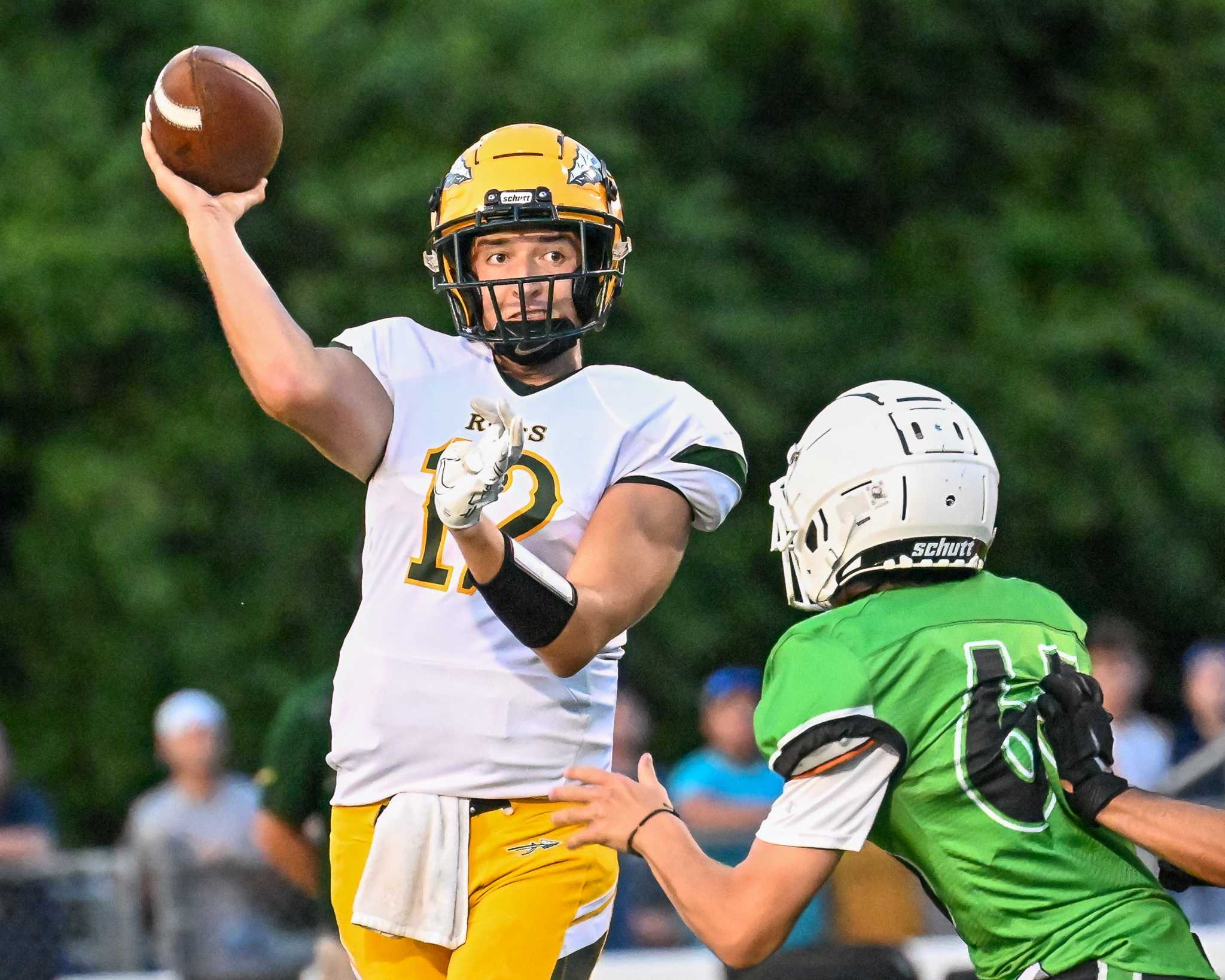 Ravena excel in Class B football road win at Schalmont
ROTTERDAM — Without extensive experience to draw on, Schalmont football coach Joe Whipple realized this season's roster would have to grow quickly, as the Sabers' initial schedule required them to face teams back-to-back Class B playoffs from 2021. On Friday night, defending section champion Ravena proved too much for Schalmont to tame.
The Indians methodically marched down the field to produce a pair of touchdowns in the first quarter and opened the game in the second quarter with four touchdowns, the last three being capped by touchdown passes from senior quarterback Luke Misetich.