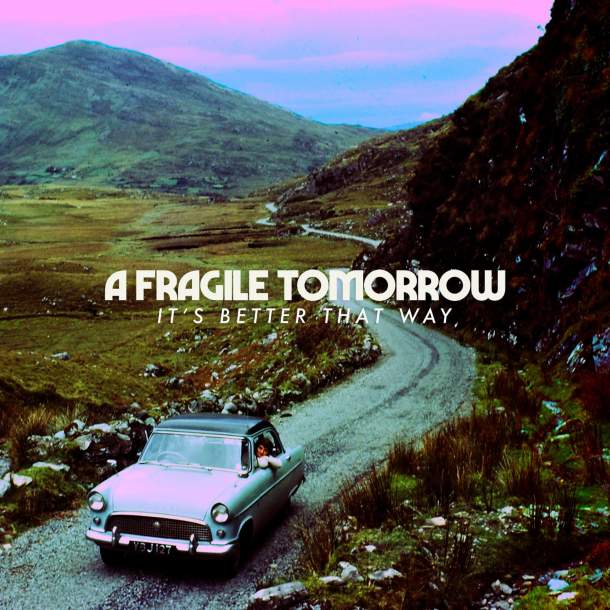 MPress Records Releases Fragile Tomorrow Track/Video "All Signs To Amsterdam"
MPress Records has just released "All Signs To Amsterdam", the second track/video from A fragile tomorrow ahead of the highly anticipated release of their new album, It's better that way (released July 15). Ultra cool and wild, the video – a combination of performance by Ted Comerford and animation by Max Werkmeister (whose flying psychedelic super mermaid stars) – takes this song to an unforgettable level. The song/video was created in xsnoize magazine.
About the song, AFT's Sean Kelly explains "It started out as a riff that Brendan (Kelly) wrote, and he eventually had a sketch that became part of the song. There was no of chorus progression, so I wrote music that was melodically inspired by 70s British folk like Fairport Convention. When it was fleshed out into a full demo, the chorus got big and fuzzy and that really changed the mood in an exciting way.
Watch the video of "All Signs To Amsterdam"
It's been three years since AFT's last album, Generation loss. It's better that way is a sound melting pot, combining many of the band's musical interests while also delving into new territory. From psychedelic krautrock, to swaggering indie rock, to Crowded House pop song, to British folk and hip-hop influenced sampling, the album showcases the band's diversity under the banner of "art rock", a term AFT has adopted in recent years that has allowed them the freedom to explore outside the boundaries of the genre.
Produced by the band, with additional production by Peter Holsapple (dB's, REM, Hootie and the Blowfish, Continental Drifters), and mastered by Grammy®-winning mastering engineer Alan Silverman, It's Better That Way is their 3rd album for MPress Records, following their Independent Music Award-winning debut label Make Me Over in 2014, and Generation Loss in 2019. A Fragile Tomorrow is made up of brothers Sean Kelly (singer/songwriter/guitarist) and Brendan Kelly (guitar/songwriter/pedalist), Shaun Rhoades (bass) and Josh Kean (drums). Guest appearances include Peter Holsapple (organ, synth, harmonica, harmonium, banjo) and Vicki Peterson (The Bangles).
About the album, Sean Kelly explains: "It's really an amalgamation of everything that we love and everything that interests us to explore. think it's a term that throws the genre out the window, which is something that appeals to me."