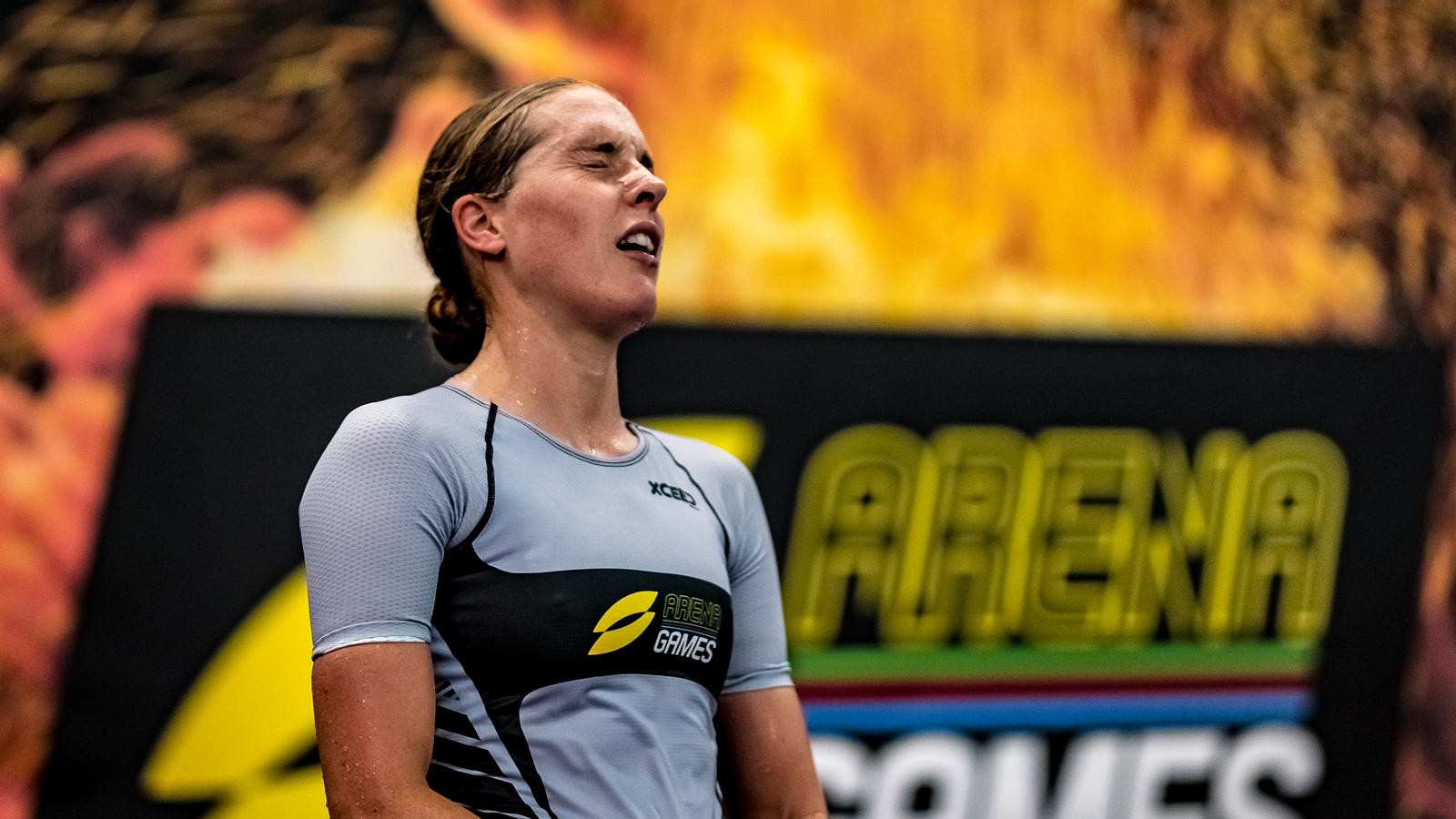 Lots to look forward to: Jess Learmonth plans for a busy 2022 – Elite News
2021 has been a hell of a year for Jessica Learmois. What's planned for 2022?
For someone who "never grew up thinking I wanted to be an Olympic champion", her relatively short journey from supermarket charity triathlon to mixed relay triathlon gold medalist at the Olympics was quite the story. .
However, life moves fast and a career as an athlete can be short, so in part two of our interview series with Jess, we look to the 2022 season. There are plenty of opportunities available, from decisions to take and qualifying hurdles to overcome along the way…
Commonwealth Games hopefuls
Tokyo 2020 was far from Learmonth's first big game experience. In 2018, she won two silver medals – individual and mixed relay – at the Commonwealth Games in Australia. The opportunity to race again – this year at Birmingham – is certainly on his mind, but with just one place left in the England squad there will be competition just to make that short trip from Leeds to the West Midlands. .
It's a big goal. "I'd like to leave. It's quite difficult actually trying to plan my year when you weren't selected – it would have been nice to do that automatic selection, but obviously I missed that. G and Soph meet the criteria and therefore totally deserve to be selected. I hope to be selected, but I just have to know now what I have to do to obtain this third place.
"I guess they would from Leeds [Ed. the WTCS race in June]. Really looking forward to it, as always, I love Leeds. I have a lot of bias, but that's fine.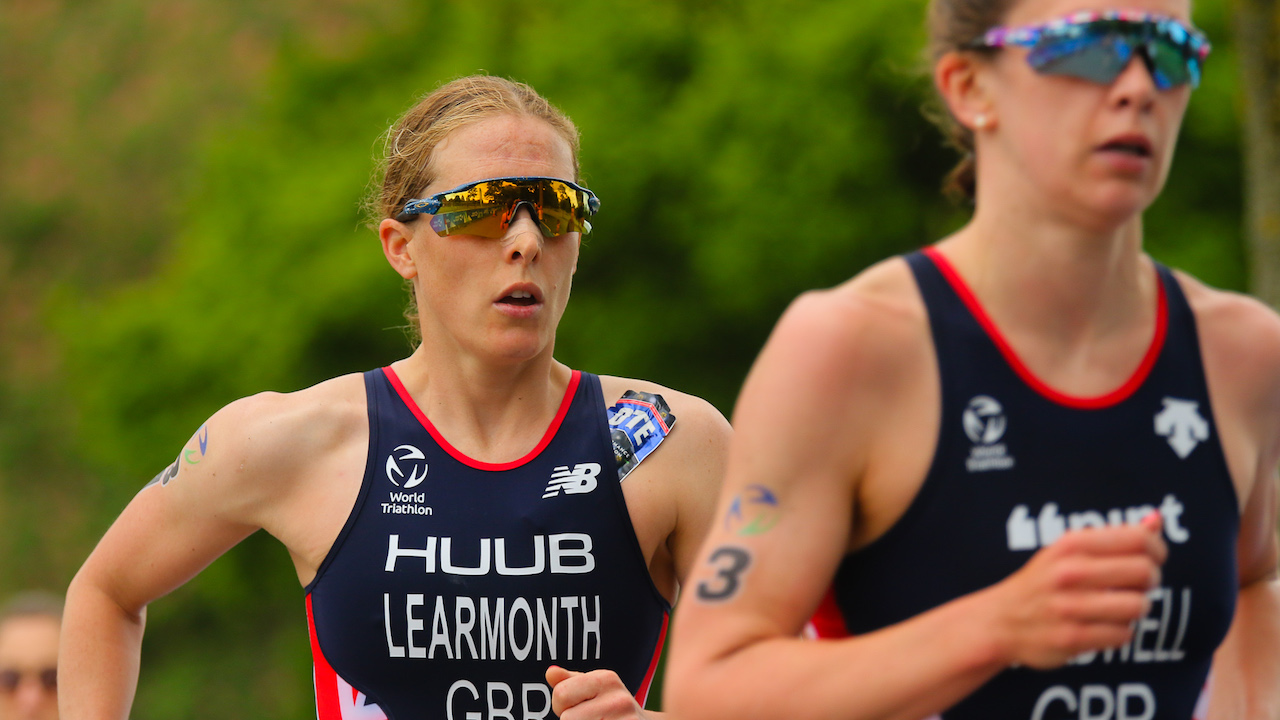 [Ed. since our conversation, the updated qualification process has been released for Team England which (broadly) indicates automatic selection can be achieved via a podium at WTCS Leeds 2022 PLUS (at least one) further podium at one of these two events: WTCS Yokohama 2022 / World Triathlon Cup Arzachena 2022]
Team GB: strong and growing stronger
Jess was one place away from automatic qualification at the end of the WTCS Abu Dhabi season last year. As we discussed earlier this year with Sophie Coldwell, this closing 5k race would prove to be a one-on-one battle to join Georgia Taylor-Brown with an early selection, with Sophie winning in the one- this.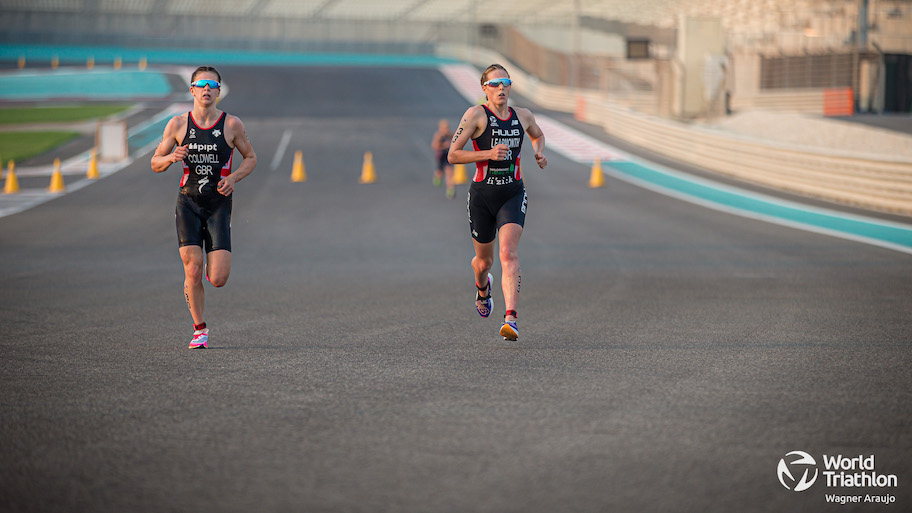 One thing the race confirmed – not that it was really necessary – was the depth strength of women's short course triathlon in Britain. I wondered back when I called it 'GB's strongest team ever' before the race, if I was getting carried away. It was a thoughtful opinion though, not one I came up with without thinking. When seven Britons finished in the top 12, it turned out to be more than words.
Recent circumstances could see this whole team getting even stronger. Together…
"It was crazy – I don't think we've ever had so many Brits on the starting line. When we all asked to go there originally, many of us couldn't get in. It wasn't until they exhausted the waiting list that we all started.
"It's unreal how strong the girls are and how, knock on wood, injury-free everyone was. Over the years we've had a strong British team, but it's very rare that we've drawn at full throttle – me, Jodie, Vix, No, we've all had a few injuries here and there – so it's pretty mental how strong we are.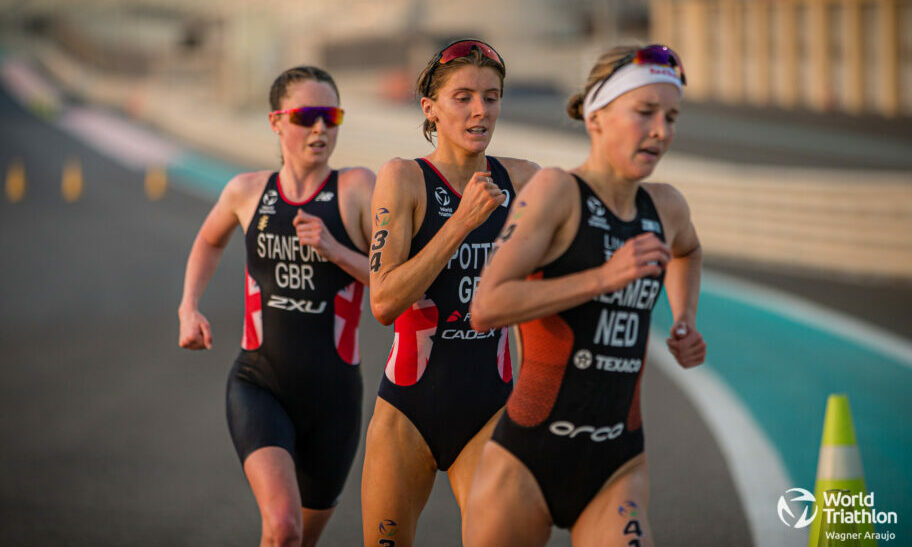 "It has been so nice recently because Vix has returned to Leeds, Non is also back in Leeds, and so we have been doing running sessions together as a group. It's been a while since we've been able to do that. Me and Georgia usually do it, but I was injured the whole Olympic prep and literally when I started running, she got injured. It was really refreshing, it was fun, motivating and we had a really good laugh – it's going to go from strength to strength.
Go to (arena) games
A dominating winner of the inaugural SLT Arena Games event in Rotterdam two years ago, Learmonth missed the London and Rotterdam events last year. That's something it hopes to fix this year, with Arena Games also gaining additional status:
"I think so, I hope to do so. I wanted to do it last year but I was in the middle of a pretty serious injury so I couldn't. I liked it, I found it great. The first time we did it was when Corona started and I really liked the concept.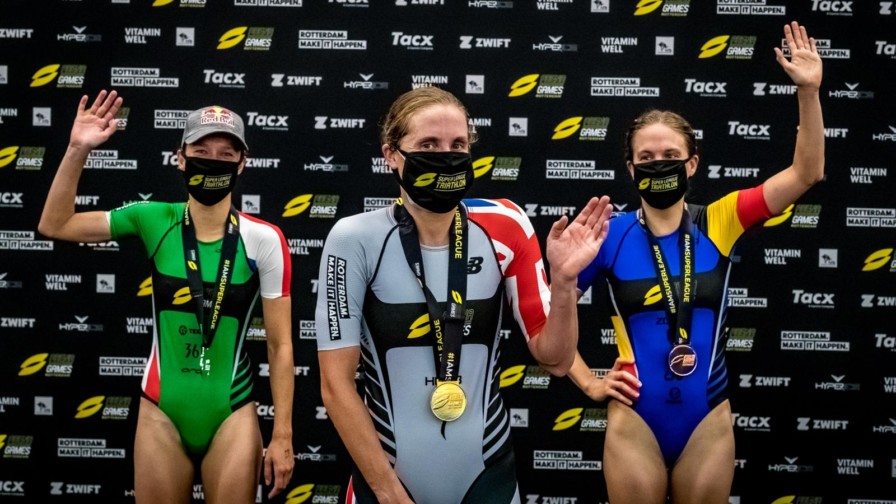 "I think you have to take it with a grain of salt – it's completely different from a normal triathlon. Just because of the weight [Ed. an input into the Zwift algorithms] and how people are better on certain treadmills for example. Someone like Georgia, she's a much better runner, but on a curved treadmill I can probably even run a little faster because I have a lower cadence and I'm a little heavier, and she has a very long cadence – things like that actually do different things. As long as you take it as a different sport, then that's great.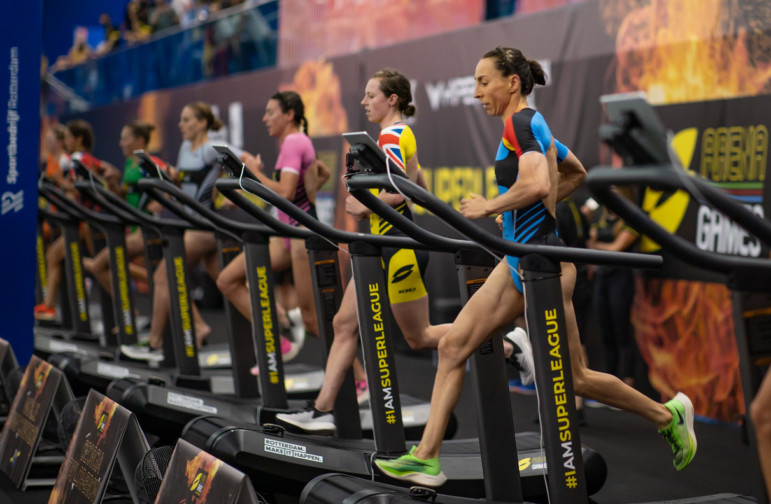 I said after being one of the few people there in London last year, it would be a great day with a packed crowd. It's something Jess is looking forward to in April as well.
"It's all under one roof, it's a lot of fun – so yeah, I'll do it again. I remember thinking [Ed. watching the London event], it would be great with spectators. It's also quite related to people, because in a pool people can see how fast you're swimming, they can see your watts on the bike – but in a lake for example, they have no idea what speed to which you are swimming. People can sit at home and think 'I could stay with them' for so long, I think it will be good."
Good luck if you can keep up with Learmonth's swimming speed for a while. I think I'll just watch from the stands….
Intense running and wide feet!
Another "super" success in 2021 for Learmonth was the Super League Championship Series. Being profiled in the new Every second counts documentary, success on the course may have seemed easy – three event wins and a nice check at the end – but while the race was short, it was far from the full story.
"It's funny to look back and think yes, it was after the Olympics. It was so intense. I was very lucky because I had Jon [Ed. Jess' partner] with me, which made the trip so much easier. He enjoyed the "circus" as it is. But yeah, travel and all has definitely paid its toll in Malibu.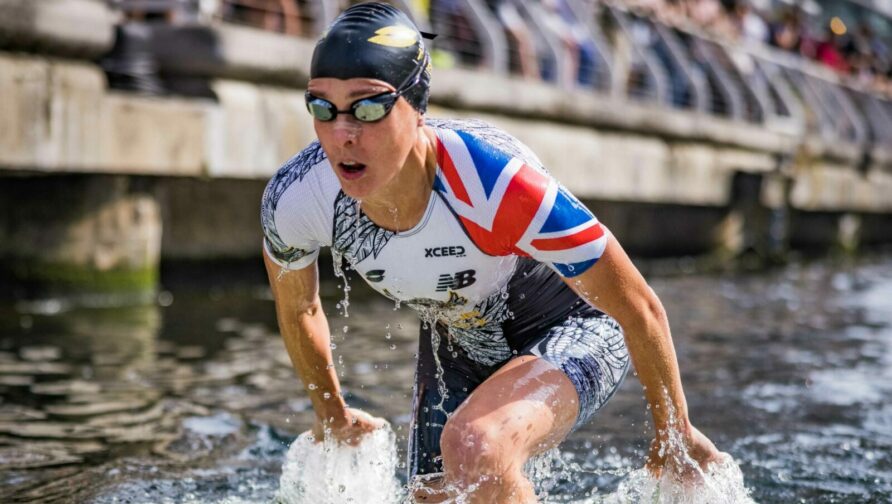 "As you say, I don't think you can tell much by watching the races, but behind the scenes, the number of athletes who get illnesses, little worries and things like that week after week. No only that, but if you're kind of on the top of the series or in the leaderboard, you're interviewed every day, you have photos for the tops and all – you don't have a lot of free time.
"You fly in and see the course, and you have to know what you're doing – that's the other thing in Super League! For my part, I have very wide feet – randomly I know – but I have to take three pairs of shoes on some races because I can't put shoes back on that I've already taken off. Stuff like that is mentally draining.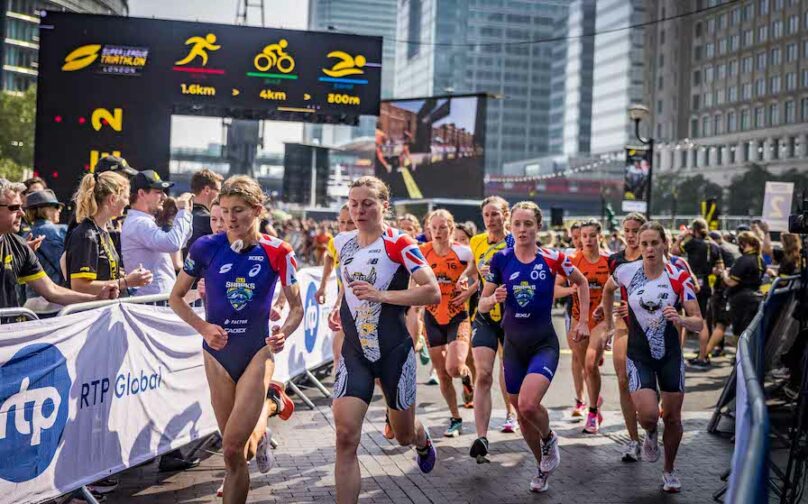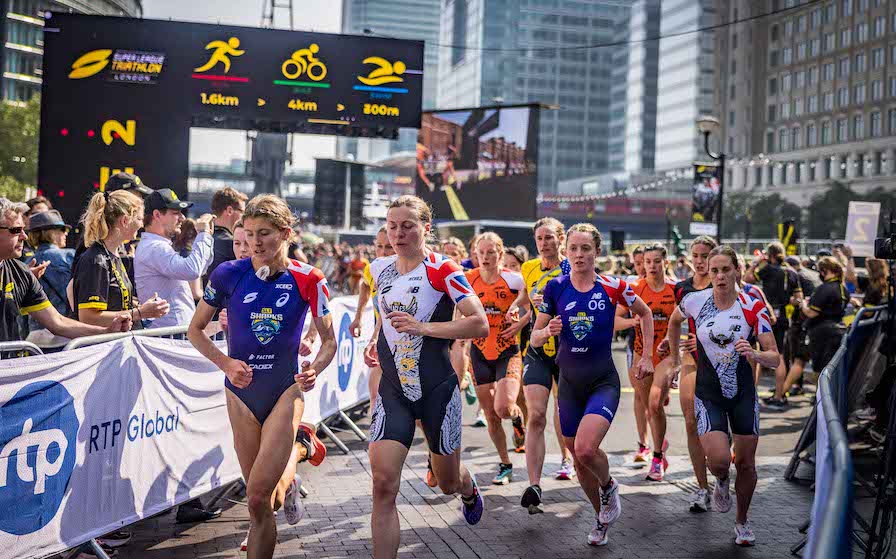 Are you going away longer?
This deep strength of the UK women's team should provide some flexibility in the post-Olympic year, as Jess explained:
"I'm still going to do the World Series, but I feel like we've been given a bit more freedom for the year. I think for the [British] women it's a lot more relaxed because we have so many girls we literally can't all start.
"I don't think qualifying three places for Paris is going to be a problem. If we suddenly had a lot of injuries then they might start saying 'listen, stop messing around, we need you to score points!' but I think that's why we had a little more leeway.
This opens the door to dabbling in a new format. Well, as soon as his bike is ready, it's:
"Yes, basically I wanted to use this year to try new things – and since we missed a year [Ed. with the Olympics delayed], it's a little more rushed – and 70.3 has always appealed to me. In training, I love threshold and that type of training, and I was actually going to try and aim for Lanzarote 70.3, but I literally don't have a bike, so we had to scrap that idea!
"It's a bit of a shame, but at some point I'll have a TT bike and I can aim for another race, but I can't really do that yet, so at the moment I don't have another scheduled race."
Could a trip to Utah be considered?
Would the IRONMAN 70.3 World Championship – subject to qualification of course – then potentially fit into his plans?
"Yeah, I sure would. I would love to come in and get involved. I have huge respect for all 70.3 athletes and I don't assume at all that I would be good at it. It will take me a long time to understand, because it is a completely different race.
"I have no idea… the writing, the rules, it all baffles me! »
I pointed out that Taylor Knibb apparently simplified the move from WTCS to 70.3. "Yeah, but I'm not Taylor Knibb! ". That's right…Taylor has "only" an Olympic silver medal, I quickly pointed out. It made me laugh…
"She made it look easy, but I really don't think it's that easy!"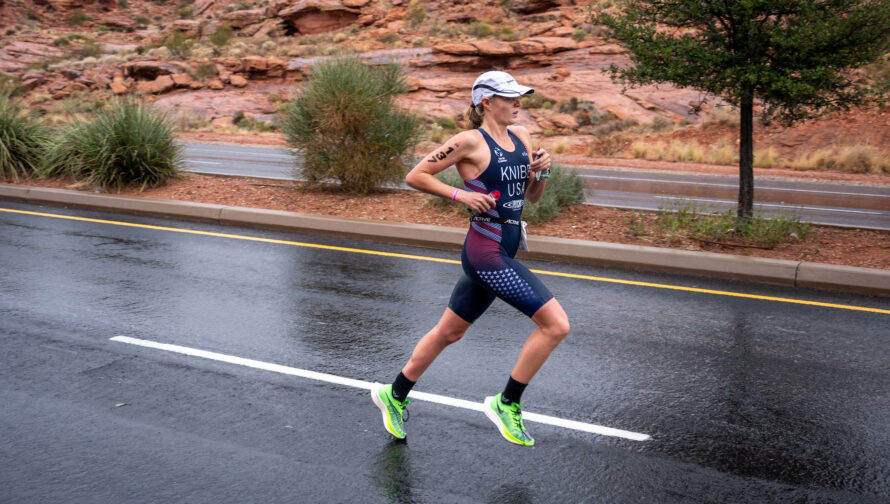 Much to look forward to then. Will Jess make it to the IRONMAN 70.3 World Championship this year? We are waiting to find the answer to that one.
If she does, don't expect Lucy Charles-Barclay to have the massive field lead she took last year at Utah in Q1. There's no way Jess Learmonth is giving anyone 90 seconds of swimming.