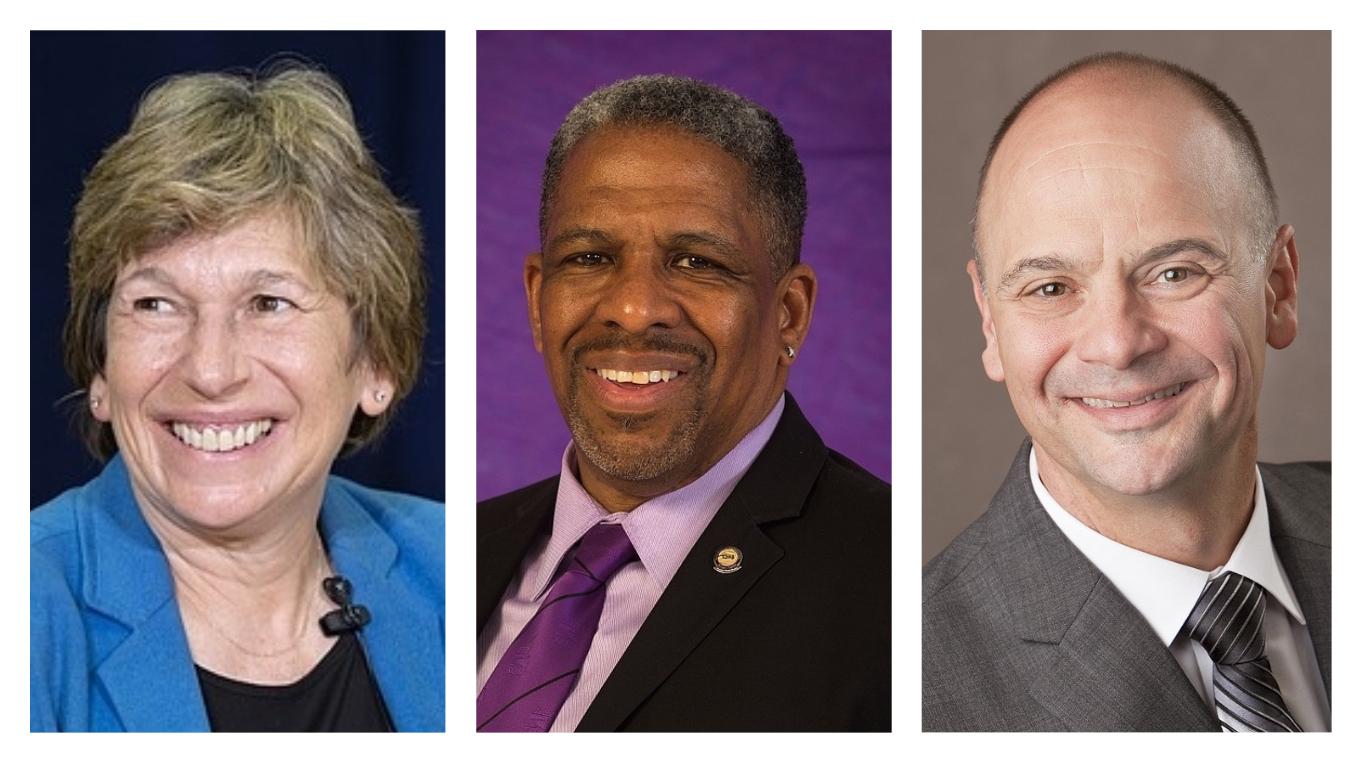 LIVE: 7th Annual Amsterdam News Labor Awards Breakfast
The 7th Annual Amsterdam News Labor Awards Breakfast will air live on Tuesday, September 28 at 8:15 a.m.ET.
The New York Amsterdam News Tying Communities Together Labor Awards Breakfast recognizes outstanding contributions from key figures in the labor movement.
This year's recipients are American Federation of Teachers President Randi Weingarten, representing teachers who have worked tirelessly throughout the pandemic. 32BJ President Kyle Bragg and his members – many of whom were men and women who made sure our schools were safe, our children eaten, and they could get to school. And finally, Board of School Supervisors and Administrators Chairman Mark Cannizzaro, whose members have ensured that our school has the leadership it needs during this pandemic.
Past laureates and speakers included Mayor Bill de Blasio, former and late Mayor David N. Dinkins, NAACP New York State Conference Chairman Hazel Dukes, actor Danny Glover, l actor Cynthia Nixon, 1199 SEIU President George Gresham, SEIU Local 32BJ President Hector Figueroa, and Transportation Workers Union Local 100 Secretary-Treasurer Earl Phillips to name a few only a few.
As one of the oldest and most influential black newspapers in the country, Amsterdam News takes pride in our own historic trade union traditions which continue to this day. Unions were and are at the forefront of the fight against hiring discrimination and pay equity against blacks and other minorities. The 1935 "11-week conflict" of the Amsterdam News in Harlem during the Great Depression was the first time in US history that black workers had succeeded in a labor dispute with black management.
Reflecting this pride, each week Amsterdam News is honored to feature not only its "Union Matters" section in the newspaper, but also periodic columns from union leaders informing our audience of the continuing importance of unions, especially to communities in the world. color.
This year's awards breakfast will be held in person on Tuesday, September 28 at 8 a.m. with limited attendance due to the ongoing COVID-19 pandemic. The event will be broadcast live on the Amsterdam News YouTube channel.