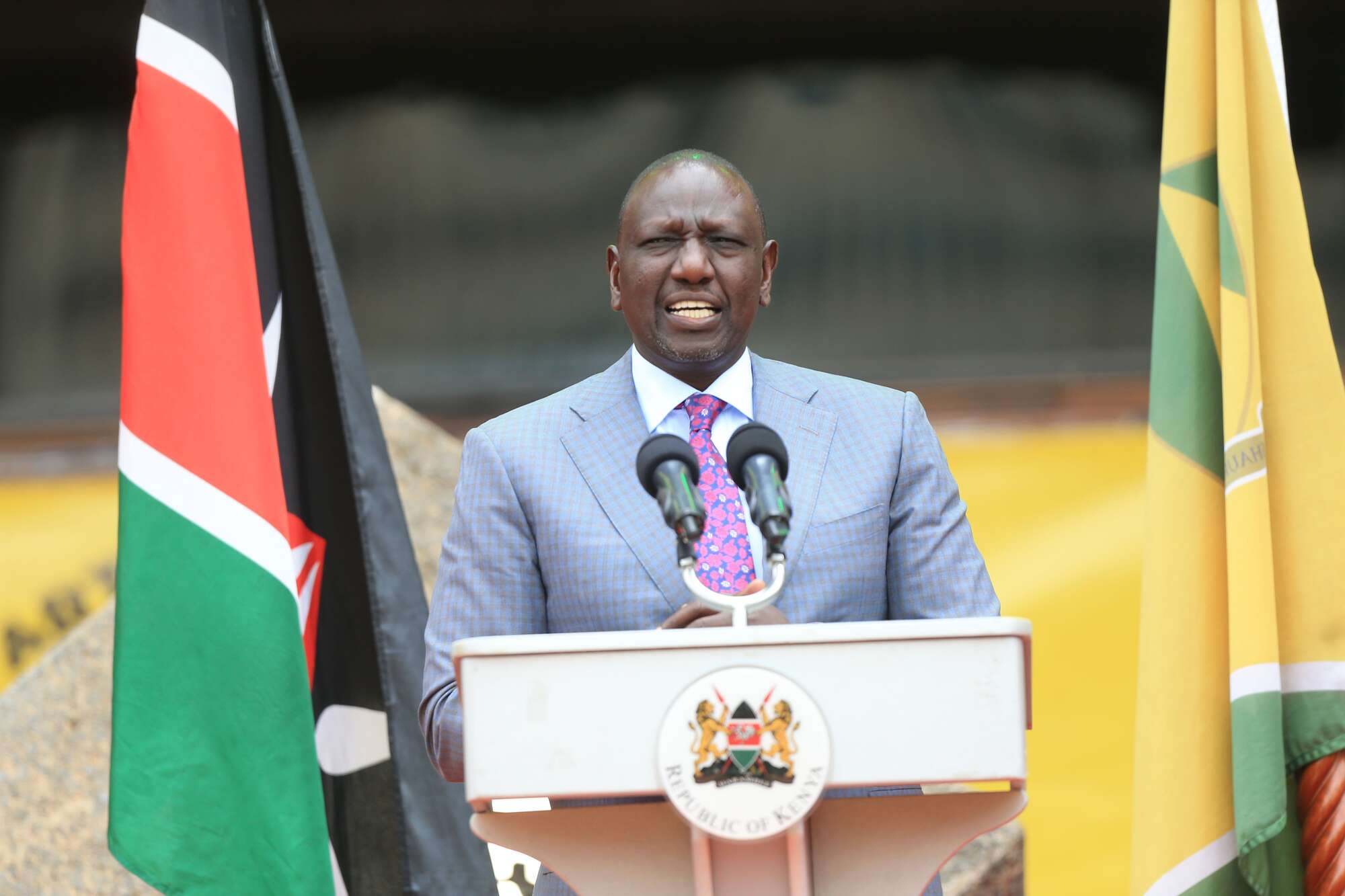 Key Moments in the Life of President-elect William Ruto
1966: William Samoei Kipchirchir Ruto was born on December 21 in Sugoi, Uasin Gishu, to Daniel and Sarah Cheruiyot. He would later join Kerotet Primary School before moving on to Wareng Secondary School for his Ordinary level and Kapsabet Boys High School for his Advanced level. Here he led the Christian Union and was the captain of the dining hall.
1987: Admitted to the University of Nairobi (UoN), graduated in 1990 with a Bachelor of Science in Botany and Zoology, ranking among the top students in his class. In college, he was also a member of the Christian Union, where he served as president.
1990 : After graduation, he was employed as a teacher in the North Rift, serving until 1992. He taught at Sirgoi Secondary and Kamagut Secondary, where he met his wife Rachel Chebet. During this time, he was also the leader of the local Home African Church choir. He was saying a moving prayer during a ceremony attended by President Moi, catching the attention of the second president.
1991: Married Rachel Chebet and they live in Dagoretti, Nairobi. President Moi was looking at this time to meet Ruto, an encounter that would change his fortunes forever.
1992: At 26, he became a co-founder and organizing secretary of the infamous Youth for Kanu 1992 (YK92), a lobby that campaigned for President Moi in the general election that year.
1997 : Runs for Parliament and is elected MP for Eldoret North, defeating incumbent President and Uasin Branch President Gishu Kanu and Deputy Minister Reuben Chesire, a Moi ally. He would later be appointed director of elections of Kanu.
1998: Appointed Deputy Minister in the Office of the President, serving in this post until 2002, when he was elevated to the rank of Minister after the resignation of several Ministers to join the opposition.
2002: Appointed Home Secretary following the dismissal of Professor George Saitoti by President Moi after disagreements over the 2002 succession. He backed Uhuru Kenyatta in the general election.
2005: Elected general secretary of Kanu while Kenyatta wins the post of president. Joins Raila Odinga and Kenyatta in opposing a referendum on a new Constitution.
2006: Declares that he will run for president in the 2007 general election, drawing condemnation from some of his Kanu colleagues, including former President Moi, after he joined the Orange Democratic Movement (ODM).
2007: Seeks to be nominated under ODM as presidential candidate but loses in party delegate vote on September 1 in Kasarani, Nairobi to Mr Raila Odinga. He collected a derisory 368 votes against 2,656 for Mr. Odinga. He nevertheless supports Mr. Odinga.
2007, October: He resigned from his post as general secretary of Kanu.
2008: On April 13, he was appointed Minister of Agriculture in the grand coalition government bringing together President Mwai Kibaki and Prime Minister Raila Odinga.
2010: Mr Odinga tried to suspend him as agriculture minister in February over a subsidized maize scandal, but President Kibaki vetoed the move. He will be transferred in April to the Ministry of Higher Education, swapping places with Dr Sally Kosgei.
In October, however, he was relieved of his ministerial duties by President Kibaki to stand trial for his involvement in a fraud case in 2004.
2011: He holds a Master of Science in Environmental Science from UoN. In the same year, he was named among six people who allegedly planned and sponsored the 2007/08 post-election violence in which more than 1,200 people were killed and many others displaced following a disputed presidential election. He would be charged alongside journalist Joshua arap Sang with crimes against humanity.
2012: The ICC announced in January that four of the six suspects, including Ruto, Sang, Kenyatta and Francis Muthaura, would stand trial for committing crimes against humanity during the post-election violence.
2012: Forms the United Republican Party (URP) and would later join Uhuru Kenyatta in forming the Jubilee Alliance, a coalition of his URP and Kenyatta's National Alliance (TNA), as a vehicle for the 2013 elections.
2013: Elected vice-president and sworn in on April 9 after the defeat of Jubilee Cord in the March 2013 elections, collecting 50.07% against 43.31% for Mr. Odinga. The victory is challenged in the Supreme Court but the victory is confirmed.
2013, June: Court ordered to pay Adrian Muteshi, a victim of the 2007/08 post-election violence, 5 million shillings for illegally taking away his 100-acre land after fleeing the violence.
2013, September: His trial and that of Sang open at the ICC for crimes against humanity.
2014 : Briefly serves as Acting President when President Kenyatta relinquishes authority to attend his criminal case at the ICC in The Hague. He was appointed on October 6.
2016: His case at the ICC collapsed in April as the court ruled there was not enough evidence after key witnesses withdrew. In September, with Kenyatta, they transform the Jubilee coalition into the Jubilee Party ahead of the 2017 elections. He was Kenyatta's running mate.
2017: With President Uhuru, they were declared winners of the August elections after winning 54% of the votes against NASA, led by Mr. Odinga and his running mate Kalonzo Musyoka. The Supreme Court would, however, overturn the election and order a new one in October. NASA boycotted the new election and they were declared the winners with 98% of the total votes cast. They are sworn in on November 28, 2017.
2018: Graduates with Ph.D. from UoN. The same year, cracks began to appear in his political relationship with President Kenyatta after the latter's handshake with Mr Odinga on March 9.
2019: Admits that the land on which the Weston Hotel sits was illegally acquired by the original owners who sold it to him and that he had no knowledge of the matter. He offers to pay the Kenya Civil Aviation Authority for the land, an offer the state agency declines.
2020: In December, the Development and Reform Party officially changes its name to the United Democratic Alliance (UDA) and the move would have had Dr Ruto's blessing as the political vehicle of 2022.
2021: Officially joins UDA as he splits from his boss, kissing their political relationship goodbye.
2022: Announces that he will contest for the presidency on a UDA ticket under Kenya's Kwanza Alliance.
August 15, 2022: Declared president-elect by IEBC president Wafula Chebukati after winning 7,176,141, or 50.49% of the valid votes cast, compared to 6,942,930 or 48.85% for the presidential candidate of Azimio Odinga.
September 5, 2022: The Supreme Court unanimously upholds victory after Mr Odinga and his running mate Ms Martha Karua challenged the election results.