from precocious teenager to conservative leader and beyond
8 minute read
To mark the 25th anniversary of his election as Tory leader, Lord Hague tells Sienna Rodgers about his youthful gamble, the Tories' current dissatisfaction with Boris Johnson and why he quit politics
Aged just 16 and looking like a young boy dressed in his father's clothes, William Hague gave a speech at the 1977 Conservative conference that senior politicians could have envied. Well-crafted and witty, it conveyed loyalty while delivering a scathing critique of the party's record in government. He was enthusiastically applauded by those in the room, first and foremost future Prime Minister Margaret Thatcher. The young Tory knew then that he was destined for high office.
"I thought so", says Lord Hague The House. "I felt very comfortable in the political world." He was determined to try politics and suspected, rightly, that he would like to be an MP – although he always had other interests.
"It turned out to be a huge mistake, of course, to face Tony Blair at the height of his power"
"I was perceived at that time to be finally consumed by politics, because I was such a precocious teenager. But in fact, in my early twenties, I became very interested in the business world. McKinsey at the time, deciding whether to become a politician or a businessman was a tough decision.It wasn't long, however, before a 28-year-old Hague seized the opportunity to represent the safe Conservative seat of Richmond (Yorks).
After Labor came to power with a landslide in 1997, Hague became the youngest leader of a major political party for 200 years – since another William, Pitt the Younger. (Hague later became his biographer.) "It turned out to be a huge mistake, of course, to face Tony Blair at the height of his power. But the process of gaining leadership was very exciting; exciting," he recalls his victory 25 years ago.
"I was 36 at the time – ridiculously young to do it. But that meant that when I was 45, I would either have reached the top or be free to do other things. Sometimes , you have to roll the dice. That was my attitude.
"Actually, I don't regret it. Clearly, in strict career terms, if the only goal in life is to become prime minister, better wait for the best time. On the other hand, there are many people who have waited to become Prime Minister, and you never know when fortune smiles on the brave. Based on this, I took the bet.
Hague freely admits that he was inexperienced and not ready for the job. But he also suggests that the modernization project he embarked on would have been difficult for anyone: "The party was quite set in its ways and not easy to change." The depth of the Tory defeat in 1997 meant he found himself with the oldest MPs in the safest seats, making reform more delicate.
Asked what he would do differently as a leader in hindsight, Hague underlines this modernization effort: "We sometimes hesitated, and sometimes it seemed to us that we deviated from it. And it really had to be consistent. He decided to demand that a shortlist of four Tory candidates include a woman, a target he was convinced would take the side with him, but in hindsight he feels too unambitious. "If it had to be done over again, I'd rather have the party rules 70% approved and something more radical approved than 90% approved and less radical."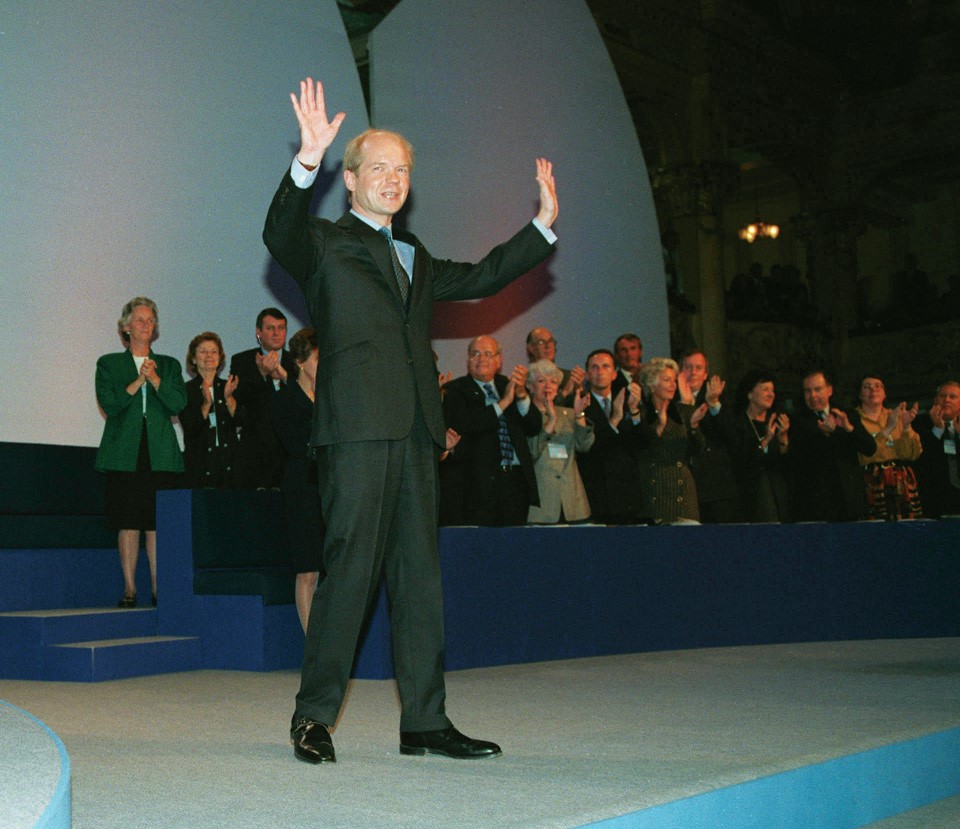 Hague faced other struggles as a leader, from Blair's personal popularity to New Labor's dominance of the news agenda. Above all, he says: "The world was in a state of – compared to today – contentment. This does not mean that everyone was satisfied with everything, but there was no big crisis. There was global economic growth. There was peace, apart from localized wars… No one was angry with anything.
While perhaps more difficult, his challenge then was similar to the one Keir Starmer has today: reverse a party's fortunes after a painful beating at the ballot box. Hague believes the Labor leader has dealt effectively with the party's anti-Semitism issues and is a "much more reassuring figure than Jeremy Corbyn ever could be".
The Hague has a fundamental criticism, however – and some advice on how the party can do better. "One big thing that's missing, in my opinion, is standing up for the future," he says. "The Conservatives can win elections by running for the future, or by making people worry more about Labor than the Conservative Party, or by just doing OK and people don't want to risk any change . The Labor Party must be the future. The obvious path is for Labor to build a strong agenda around education, science and technology, he argues.
But he sympathizes with problems with policy-making in opposition. "If we had a good idea, since Tony Blair was not very ideological, he would accept it anyway. So we were left clueless. And that's kind of what's happening to the Labor Party today. The windfall tax on energy companies was advocated by Labor for months before the government passed it in the latest package to tackle the cost of living crisis, for example.
One of the values ​​must be trust and integrity. And it clearly became a problem
Rather than focusing on politics, Hague now sees the ability to convey values ​​as much more important. "I don't agree with Donald Trump's values. But all people vote for when they vote for him — other than performance — are certain values ​​they think he has. He says the same point applies to Corbyn in 2017 and Thatcher.
Values ​​are where Boris Johnson gets it wrong, Hague concludes. "One of the values ​​must be trust and integrity. And that has clearly become a problem. Not only that, he's concerned about a lack of consistency. "It seems that when the Chief of Staff changes at No 10, the direction of policy changes. But then MPs think, so what is the set of values ​​we are pursuing here?"
It's not just the 41% of Tory MPs who expressed no confidence in Johnson's leadership in the recent vote, Hague points out; many within the base are also unhappy. "It's a very distinctive feature," he says. "Activists are normally very supportive of whoever is the leader. I felt that as a leader I appreciated this fantastic support from party activists, even though we had huge problems. Given this, he believes that the current situation is unsustainable.
"One way or another, when you have that level of disaffection in your own party, it's not going to end well. I don't know how it's going to end, but it's going to end in some kind of cabinet car crash, or a militant uprising, or a rule change to have another leadership election, or an election defeat.
The stream presents a contrast, he says, to The Hague's high point in politics: serving as foreign secretary alongside David Cameron and George Osborne. "At the top of the government, we really, honestly and daily discussed everything together," he fondly recalls.
"David Cameron's natural style was to really please his senior colleagues. 'Come on a Sunday evening, and we'll talk about everything. Give me your honest view of everything. It was a pleasure to go to work. »
While remaining interested in politics, Hague took a leave of absence from the House of Lords. When asked why, he replies candidly, "I've moved on to another stage of life: I give speeches, I go to dinners, I advise companies, I go out with my friends. I have fun. I'm not going to sit and vote for hours and hours when it doesn't make as much difference as it does in the House of Commons. He also happens to think his column in The temperature offers a more influential platform than the Lords – a sentiment likely to irritate former colleagues, even those, perhaps especially those, who agree.
Hague is different from his former counterpart Blair, who often looks eager to return to power. "I feel frustrated for the country, but I don't feel personal frustration. No, I'm different from Tony Blair in that regard," he says.
"I think politicians belong to different categories. It's more a question of personality than a political question. Some still wish they were back there to do it, and some enjoy the rest of life so much that you would never, for a moment, want to go back. And I fall into this second category.
PoliticsHome Newsletters
Find out what MPs and peers are talking about. Sign up for The House's morning email for the latest news and feedback from parliamentarians, policymakers and organisations.