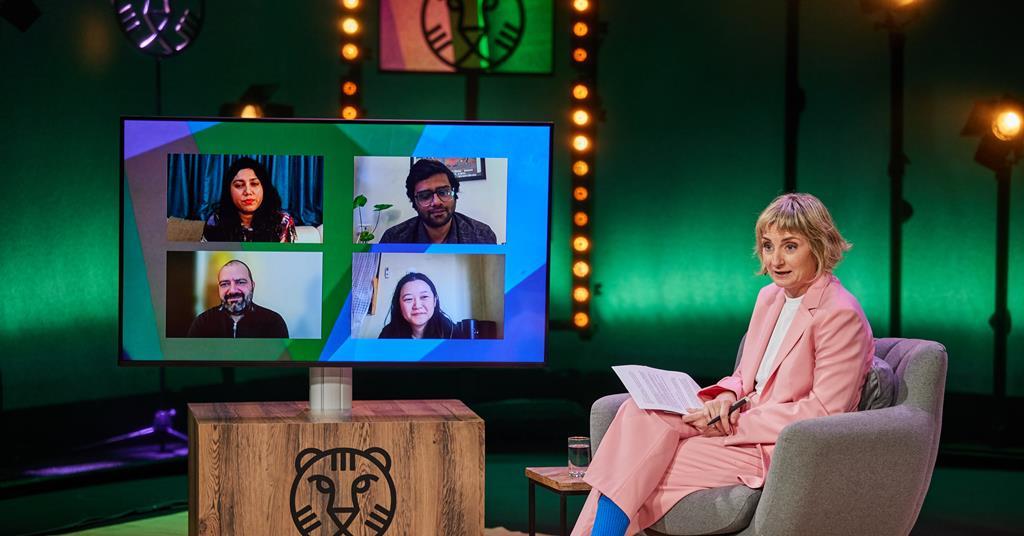 Festivals are a space for new voices and political debate, Rotterdam panel finds | News
IDFA Artistic Director Orwa Nyrabia spoke virtually with three filmmakers at the International Film Festival Rotterdam (IFFR) to highlight the growing importance of festivals as spaces for political debate.
Nyrabia was joined by US-based artist, programmer and researcher Abby Sun, and Indian filmmakers Pooja Shetty and Neil Pagedar. They urged festivals to remain flexible as the industry evolves.
"[A festival is] more than just showing a movie," said Nyrabia, who is also a producer and filmmaker. It's about "what to bring to audiences that's particular here, and what you think is relevant today that's a bit subversive."
Pagedar said, "Festivals are becoming more and more sacred in our community. They become places where people talk about the politics and economy of different countries.
"Rotterdam has a long tradition of supporting Asian work, so this is where I go to learn about new work and art from my region," Sun said, calling attending the festival "an opportunity to participate in the development of the political economy of cinema".
The speakers took part in a panel on Sunday January 30 entitled "Pro Dialogues #2: Festival futures: deconstructing to rebuild".
Flexibility and adaptability
With no clear indication of what the future holds, festivals should be "as light as possible", Shetty said. She claimed that "gigantic structures" don't work and that "the only winners who will survive in this future are flexible and adaptable, constantly looking inward and mending the cracks as they go".
"A cyclist in India who rides around with a leaf and shows films for the people of the village is a film festival, with him in the role of curator," she added.
The festival experience reflects that "humans are social animals," Pagedar said. "We want to meet and experience things together. You watch a movie with strangers and you share empathy. It's almost a sacred experience.
Yet festivals also have more down-to-earth connotations. "It has to do with money, funding and the market," Nyrabia said. "This commercial vocabulary is found and leaves a measurable economic factor while taking away the immeasurable artistic value."
This raises the question of where the festival ends and the market begins, Nyrabia said, indicating that this may be another question that will need to be addressed in the future. "Film festivals need to catch up and adapt," added the artistic director.
"We're constantly on the cusp of new identities, new technologies," Pagedar said. "There's cellphone filming, but festivals avoid all that." Attention also needs to be paid to the promised democratization which in some cases does not materialize, Sun said, citing the practices of geo-blocking and preferential geo-location as examples.
However, Nyrabia said: "We cannot jump to conclusions about what festivals will be like in 10 years. One of the lessons is to stop predicting. The story develops in a way that never confirms the predictions.
Nyrabia said the Covid-19 pandemic had changed the prevailing balance of power and western societies now had to learn to live with uncertainty and all that that entailed. "The pandemic opens the door to seek advice from the world's less fortunate," he added. "This feeling of insecurity is overwhelming, but most of the world has always lived without knowing what will happen tomorrow."