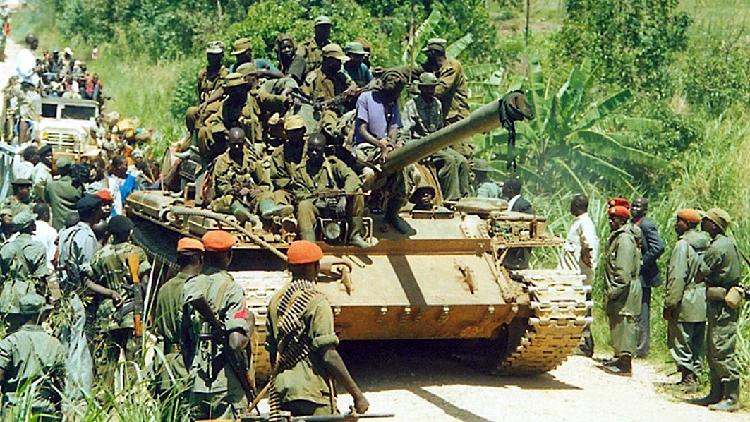 DR Congo awarded $325 million in reparations for Uganda's 1998 invasion
The last group of Uganda People's Defense Force soldiers return after withdrawing from the besieged Ituri region of the Democratic Republic of Congo. /Peter Busomoke/AFP
The last group of Uganda People's Defense Force soldiers return after withdrawing from the besieged Ituri region of the Democratic Republic of Congo. /Peter Busomoke/AFP
Reparations payments totaling $325 million were awarded to the Democratic Republic of the Congo (DRC) following the 1998 invasion by Ugandan-backed forces.
The International Court of Justice (ICJ) in The Hague ruled in favor of the DRC in 2005, but the case returned to the courts after financial compensation talks broke down.
The judgment is well below the billions initially requested. The court case goes back more than 20 years, for a conflict that officially lasted five years and killed thousands of people.
READ MORE
The psychological toll of the Ukrainian conflict
Infrastructure becomes a target
Civilians train for escalation
As legal arguments were weighed in a series of lengthy hearings, millions were still dying of hunger and disease – and hostilities continued after the formal ceasefire.
Uganda was one of the countries that invaded Congolese lands when it sent troops into the gold-rich and natural-resource-rich Ituri province in 1998. It also backed rebel groups that plundered resources and engaged in ethnically motivated conflict.
In 2005, the International Court of Justice in The Hague found Uganda guilty of forcibly entering the DRC, and the fighters it supported were guilty of killing, raping and torturing civilians.
The reparations payment of $325 million is far less than the DRC originally claimed, and the court dismissed the claims for damage to the economy entirely.
"DRC has provided no basis for arriving at even a rough estimate of any possible macroeconomic damage," ICJ President Joan E Donoghue said.
"The tribunal therefore cannot award compensation to the DRC for losses that would result from the general disruption of the economy as a result of the conflict. The tribunal therefore dismisses the DRC's claim for macroeconomic damage."
On numerous occasions, the court referred to the limited evidence provided to support the allegations of damage caused and crimes committed in the DRC. He highlighted the difficulties in establishing the exact impact of the conflict in remote areas many years ago.
The move comes as Ugandan troops return to the DRC, carrying out joint operations with the Congolese army to eradicate Allied Democratic Forces militants in the east of the country.
This decision should mark the end of the judicial hearings, but instability and violence in the DRC continue to this day, almost 25 years after they began.