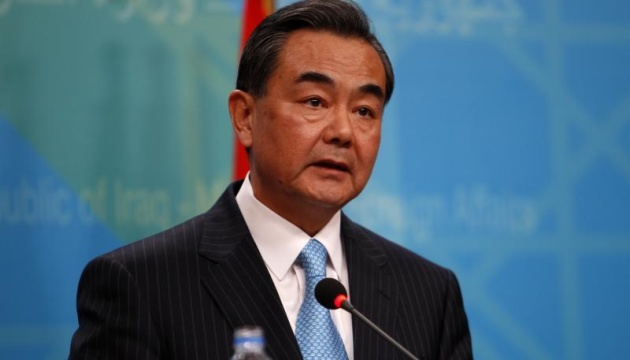 China encourages Russia, Ukraine to hold direct talks
On Saturday March 5, Chinese State Councilor and Foreign Minister Wang Yi had a phone call with US Secretary of State Antony Blinken at the latter's request.
It is according to website from the Chinese Ministry of Foreign Affairs.
Wang Yi said "the situation in Ukraine has developed to the point that the Chinese side does not want to see," the statement read.
He said the Ukrainian issue is "complex" and is related not only to the basic norms of international relations, but also to the security interests of all parties.
The Chinese politician called on the United States, NATO, the European Union and Russia to dialogue on an equal footing, "to face the contradictions and problems accumulated over the years, to pay attention to the negative impact of NATO's continued eastward expansion on the security environment, and seek to build a balanced, effective and sustainable security environment".
"It is necessary to focus not only on resolving the current crisis, but also on achieving long-term peace and stability in the region," the Chinese minister said. He noted that China, as a permanent member of the UN Security Council, "always constructs its position and policy based on the merits of the issue." China believes that to resolve the "Ukrainian crisis", it is necessary to act in accordance with the purposes and principles of the UN Charter. On the one hand, it is necessary to respect and protect the sovereignty and territorial integrity of all countries, and on the other hand, it is necessary to insist on the peaceful settlement of disputes through dialogue.
Wang Yi expressed the hope that the fighting will stop as soon as possible, the situation on the ground will be peaceful, the safety of civilian lives and property will be effectively guaranteed, and large-scale humanitarian crises will be averted.
China's foreign minister said the "Ukrainian crisis" can only be resolved through dialogue and negotiations. He said China supports all efforts that contribute to de-escalation and political settlement and opposes all actions that are not conducive to promoting a diplomatic solution but "on the contrary fuel the fire and escalate the situation." ".
China will continue to speak out and do its best for peace and encourage Russia and Ukraine to negotiate directly, the diplomat said. He acknowledged that the talks might not go smoothly, but stressed that the international community must continue to cooperate and support them until results and peace are achieved.
As reported, on February 24, Russian President Putin declared war on Ukraine and launched a full-scale invasion of the country. Russian troops are killing civilians, bombing and destroying key infrastructure, with missiles hitting the homes of Ukrainians.
Zelensky signed a decree on general mobilization.
Ukraine has officially filed a complaint against the Russian Federation before the International Court of Justice in The Hague.