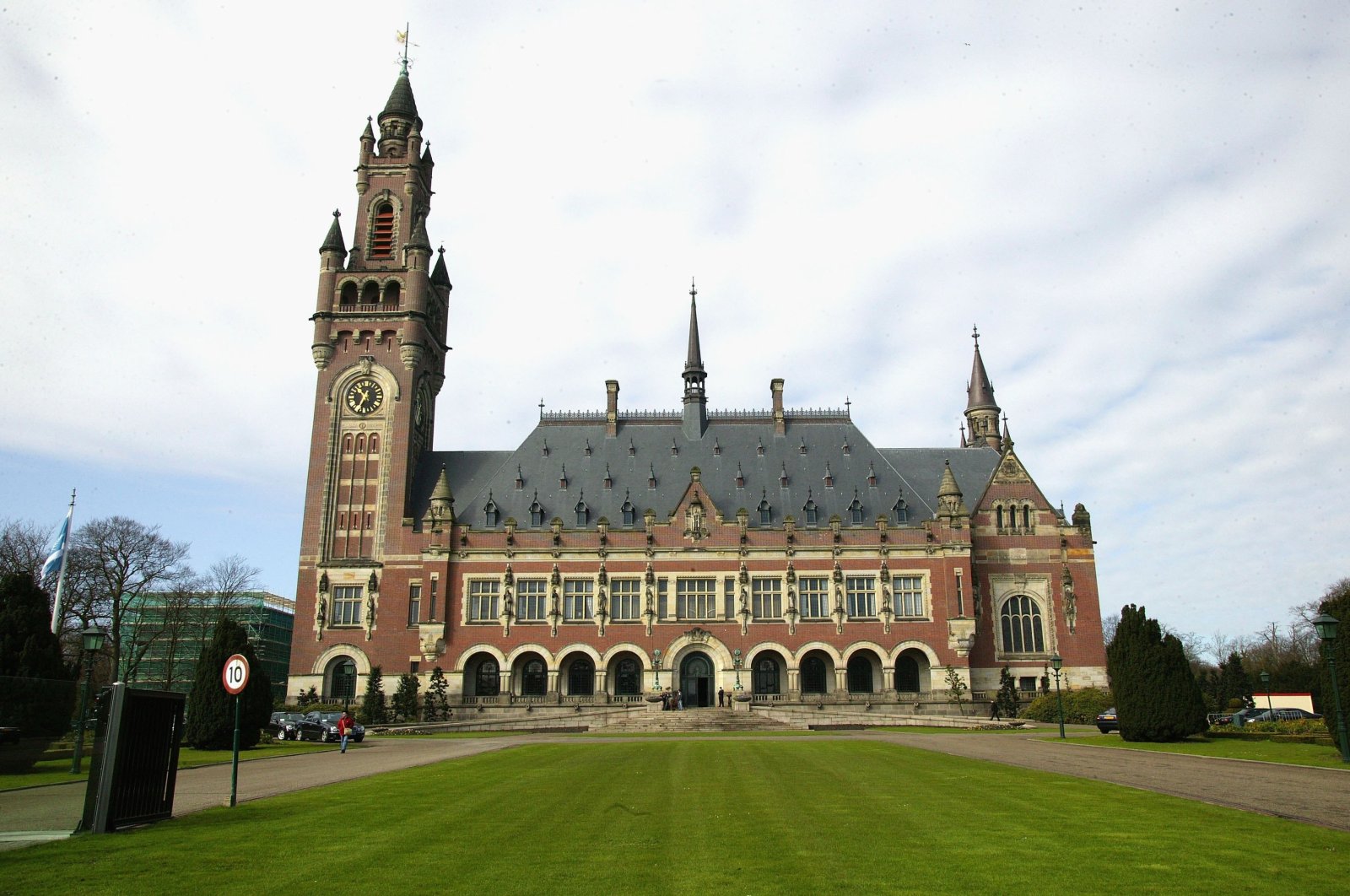 Azerbaijan sues Armenia for human rights violations
Baku announced Thursday that it would hold Armenia accountable for its "systematic violations" of the International Convention on the Elimination of All Forms of Racial Discrimination (ICERD).
In a written statement, Azerbaijani Foreign Ministry spokeswoman Leyla Abdullayeva said Baku has carefully documented and gathered evidence of gross human rights violations by Yerevan against Azerbaijanis since the recent Nagorno-Karabakh conflict.
"This includes Armenia's targeting of Azerbaijanis for deportation, torture, murder and serious ill-treatment because of their ethnic origin as Azerbaijani."
The move came after Armenia accused Azerbaijan of similar acts. Yerevan calls on the International Court of Justice (ICJ) to take urgent measures to "protect and preserve the rights of Armenia," the Hague-based court said in a statement.
Abdullayeva reiterated that over a million Azerbaijanis were forcibly evicted from their homes as a result of Armenia's aggression, while entire Azerbaijani cities were "razed".
"Since signing the trilateral declaration, Armenia has continued to violate ICERD by preventing internally displaced persons of Azerbaijan (IDPs) from returning to their homes through indiscriminate mining of the formerly occupied territories and by refusing to provide mine maps to Azerbaijan, "she said, adding that Baku will not tolerate these violations.
In February, the foreign ministers of Armenia and Azerbaijan both addressed the United Nations Human Rights Council (UNHRC) over their allegations that the other side had violated the international law.
In December, Amnesty International urged Baku and Yerevan to urgently investigate "war crimes" committed by both sides during the fighting.
While Armenia has not opened an investigation into its army for war crimes, Azerbaijan has indicted two of its soldiers for mutilation of the bodies of Armenian soldiers.
Relations between the former Soviet republics of Armenia and Azerbaijan have been strained since 1991, when the Armenian army occupied Nagorno-Karabakh, internationally recognized as Azerbaijani territory, and seven adjacent regions.
When new clashes erupted on September 27, 2020, the Armenian army launched attacks against civilians and Azerbaijani forces and violated several humanitarian ceasefire agreements.
During the 44 days of conflict, Azerbaijan liberated several cities and nearly 300 settlements and villages from occupation for nearly three decades.
Despite an agreement of November 10 ending the conflict, the Armenian army repeatedly violated the agreement and killed several Azerbaijani soldiers and a civilian, and injured several others, according to the Azerbaijani defense ministry.