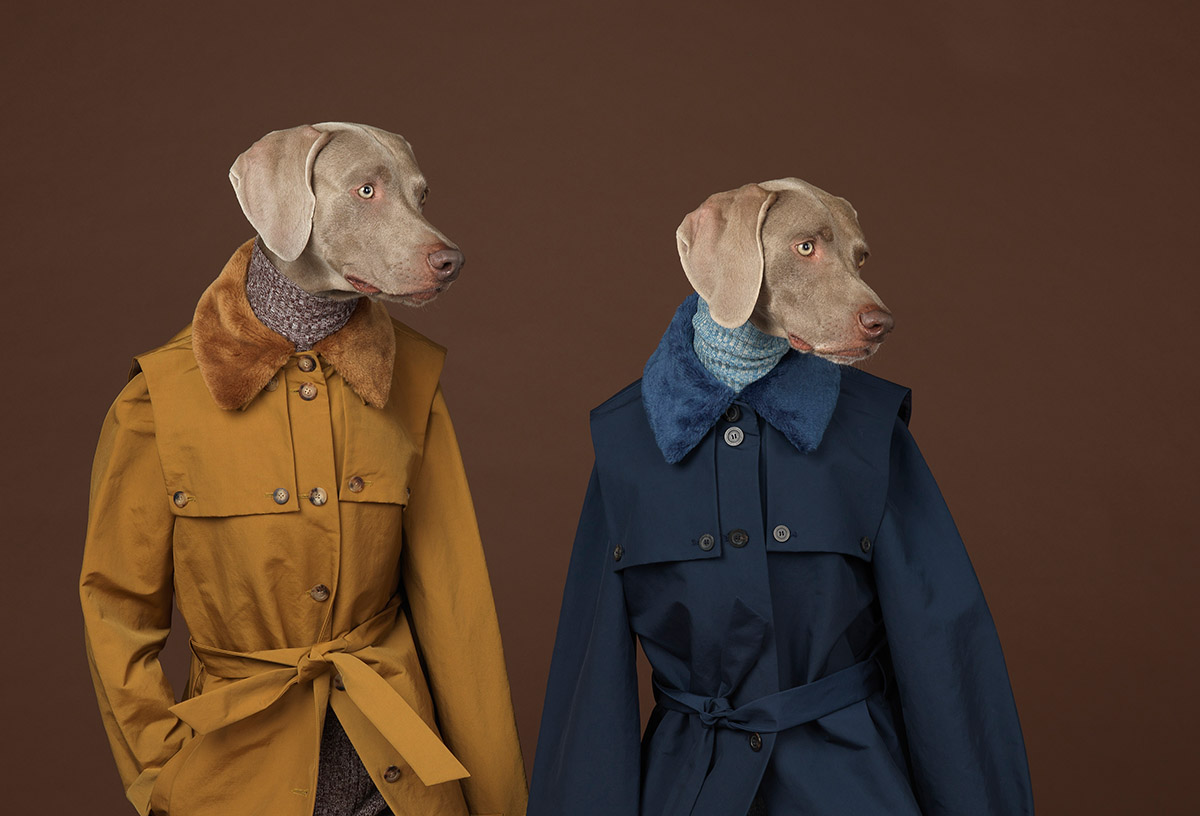 Art, animals and icons: 11 things to do in October
Discover your inner beast
The month of October starts with a beautiful day for young and old at the Kunsthal in Rotterdam. We are animals is an often joyful but also critical look at our relationship with animals seen through the eyes of some thirty artists. The weird and the wonderful are also represented: these cute cats on YouTube will never look the same again. On Sunday October 3, families are welcome to take advantage of the many show-related activities, workshops and special tours. The exhibition itself runs until October 24. Website
Ask an embarrassing question
Amsterdam's Stedelijk Museum puts expressionist artists Emil Nolde and Ernst Ludwig Kirchner on the dock – sorry, the spotlight – for their use of colonialist imagery. Appropriation, stereotypes and the balance of power between painter and subject are in the spotlight in this exhibition. It will certainly make some say that "you can't love things for themselves anymore" as one reviewer put it, but "asking questions, including awkward questions, keeps art alive." Kirchner and Nolde: Expressionism. Kolonialism until December 5. Website
Meet the icons
The National Portrait Gallery in London has donated a hundred of his most iconic paintings, drawings and photographs of the great and the good to the Fries Museum so that he can bring in the painters. Over the next two months, Rubens and Van Dyck hang out with Marlene Dumas and Andy Warhol in Leeuwarden. Subjects include Queen Elizabeth II, Shakespeare, and modern day icons like Audrey Hepburn and Malala Yousafzai. Icons is in place until January 9. Website
Rediscover the Renaissance
The Rijksmuseum also focuses on faces. Do not forget me is a fabulous showcase of over 100 Renaissance portraits from the 15th and 16th centuries, from artists such as Dürer, Holbein, Memling, Titian and many more.
Ambition, desire and loss all have their place in these alluring messages to future generations. Until January 16. Website
Find out how they do it
And we are not done with appearances because the Mauritshuis of The Hague explains how the paintings of Rembrandt, Vermeer and Rubens have kept their flourishing. Everything is due to the profession of the unsung heroes who toil in the attic of the museum: the restorers. Lifting & Makeover reveals their contribution to the continued enjoyment of the nation's masterpieces. Until January 9. Website
See the light
Amsterdam's Orange Theater Company is back with Lux, an original production that delves into a dystopian world of darkness populated by what society has called losers and where light is the motto. Don't worry, there are glimmers of hope. October 8 to 16. Website
Catch the 'new' Van Gogh
Lovers of Vincent van Gogh will not want to miss the opportunity to see a rare addition to the artist's work. The Van Gogh Museum in Amsterdam recently authenticated a study he made for "Worn Out," a drawing of an exhausted old man he made while studying in The Hague in the early 1880s.
Along with the study and the final drawing, other works by Van Gogh from the same period will be exhibited. Until January 2. Website
Join the botanical revolution
The Botanical Revolution is about artists and how gardens inspire them, from a boxed rose in a refugee camp to balcony vegetable gardens in Crown days. Context is everything: South African artist Lungiswa Gqunta describes the township 'lawn' as a wasteland riddled with shards while Tetsumi Kudo's (1935-1990) thriving garbage garden acts as a warning. Until January 9. Website
That old thing? See the history of fashion in Amsterdam
Amsterdam may not be mentioned in the same breath as Milan and Paris as a fashion mecca, but many designers have thrived here in the past and the city always encourages new talent.
The title of the exhibition Amsterdam house (a nod to the somewhat posed pioneers of Amsterdam fashion like Max Heymans) – the city, fashion, freedom in Nieuwe Kerk, in the capital, seems to suggest that a colorful designer like Fong Leng might not have flourished elsewhere. Read all about it in the DutchNews.nl Reviews. Until April 3. Website
Let them make art
The Groninger Museum Kinderbiënnale is a great opportunity to get rid of the children for a while, all for their own good of course and they will thank you later, during the fall break. They can dive into art installations, make art, present art, anything but eat art. It is until January 9. Website
Become Belgian
Granted, it's not in the Netherlands, and we won't be doing it again, but it seems like the best opportunity to combine art, beach walk, and mussels and chips. The beach between Knokke-Heist and De Panne in Belgium, a hop and a hop away, is the backdrop for many art installations exploring our relationship with nature. Artists include Michael Rakowitz, Laure Provost, Heidi Voet and many more. Beaufort 21 until November 7. Website
Thank you for donating to DutchNews.nl
The DutchNews.nl team would like to thank all the generous readers who have donated in recent weeks. Your financial support has helped us expand our coverage of the coronavirus crisis evenings and weekends and keep you up to date with the latest developments.
DutchNews.nl has been free for 14 years, but without the financial support of our readers we would not be able to provide you with fair and accurate news and features on everything Dutch. Your contributions make this possible.
If you haven't made a donation yet, but want to do so,
you can do this via Ideal, credit card or Paypal.