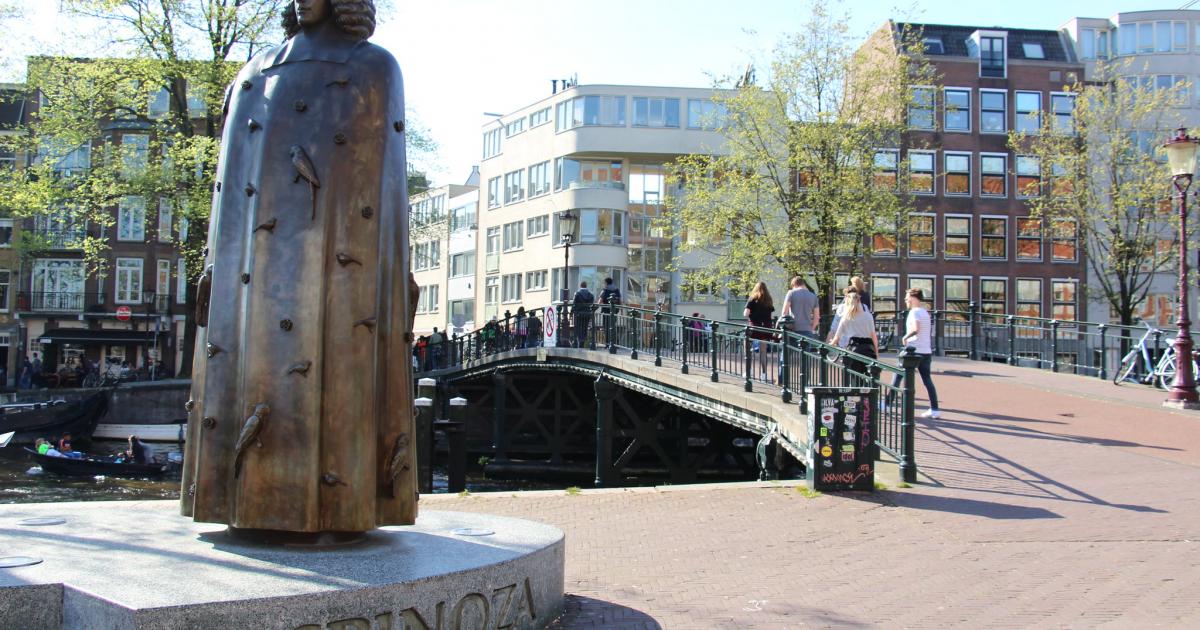 Amsterdam offers a new cycling experience for philosophers
Amsterdam offers a new cycling experience for philosophers
The Spinoza cycle route will encourage you to rethink our place in nature
A special cycling experience kicks off this weekend in Amsterdam, an experience that will especially appeal to those of us who love philosophy. From Saturday June 26, anyone can join the free bike tours on the Spinoza road. Named after the famous Amsterdam-born thinker, the trail offers an overview of his most important insights into the relationship between humans and nature, which you can listen to on a podcast.
Explore Amsterdam under the guidance of a philosopher
Starting from Saturday at 2 p.m. until mid-October, visitors and residents of Amsterdam can enjoy a unique cycling experience that is pleasurable for the body, eyes and soul. The journey starts from central Amsterdam in the south-east and all you need is a bike, a helmet and some understanding of Dutch. It lasts around three hours and each tour date has a different topic and agenda.
The route starts at Spinoza monument on the Zwanenburgwal canal and continues around the corners of Nelson Mandelapark. All along the route, cyclists will discover 11 city benches. Also called Spinoza benches, they have QR codes installed on a special 3D shape of an animal or plant, made from recycled plastic. By scanning the code, you will be able to listen to podcasts on the animals, plants and microbes in the city.
Podcasts are offered by Royal Artis Zoo employees who talk about the animal and plant species that live in the city. Scientists such as Robbert Dijkgraaf, Amade M'charek, and Damiaan Denys reflect on what type of animal humans are and how humans, animals, and plants differ from each other. Plus, local residents and other Amsterdam residents have their say about the difference between humans and animals. The subject refers to the ideas of the Dutch philosopher Baruch Spinoza (1632-1677), who already envisaged in the 17th century the place of man in nature.
Finally, the bike tour is a continuation of the 10 Tile Philosophical Walk, a free audio tour along 10 cobblestones featuring quotes from philosophers and honoring Amsterdam as a free-thinker city.