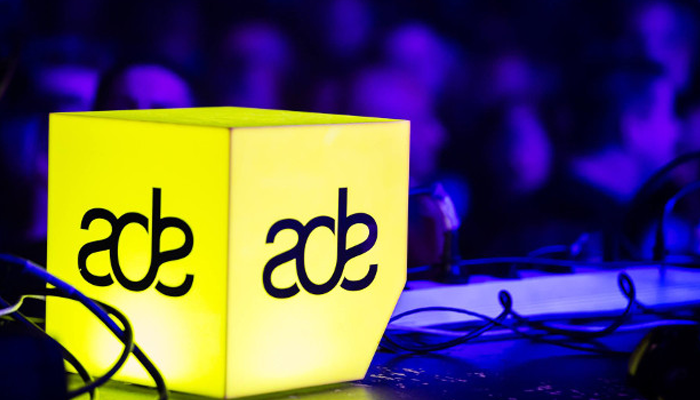 Amsterdam Dance Event – ADE 2021 completes its program with more than 350 events in 140 locations
The Amsterdam Dance Event organization, in collaboration with Amsterdam clubs and festival organizers, has confirmed more than 350 Festival and Arts & Culture events in more than 140 venues since the decision to go ahead with its programming last month.
Less than a week from the end, ADE has completed its full program of daytime events, which runs from October 13 through 17th. The city's venues and organizers have shown remarkable resilience in making this achievement possible, and the organization looks forward to welcoming thousands of electronic music fans to Amsterdam.
Among the confirmed artists are Animistic Beliefs, Armin van Buuren, Charlotte de Witte, Disclosure, Don Diablo, DJ Pierre, Elena Colombi, Hunee, Jeff Mills, Job Jobse, KI / KI, Luke Slater, Maya Jane Coles, Nina Kraviz, Paul Kalkbrenner, Sunnery James & Ryan Marciano, Todd Terry, a special ADE live concert by Weval x Orkest Metropolis and many more.
The full program is available here.
ADE Arts & Culture
Besides its festival program, ADE focuses on a variety of artistic disciplines surrounding the culture of electronic music through its new Arts & Culture program, featuring artistic residencies, exhibitions, films, special performances and much more. Highlights include an audiovisual collaboration with Nxt Museum, a program to make dancefloors accessible to all in collaboration with Music Moves, and conscious rave experiences by Nelly ben Hayoun, ARK Rave Studio more more.
The full program is available here.
ADE in conversation
Although the ADE business conference has been canceled, the organization will be hosting a special edition of its ADE in conversation show Thursday, October 14, from 5.30 p.m. CET.
The free online event will be streamed live from a state-of-the-art mixed reality environment, as part of an innovation showcase in collaboration with Felix Merit and Fraying. The organization invites both a physical and virtual audience to be present simultaneously and to interact with the speakers during the live panel: Jon vlassopolus (Global Music Director, Roblox) and Oana Ruxandra (Chief Digital Officer, Warner Music Group) will look at opportunities in the virtual world of music and entertainment.
In addition, intergenerational visionaries DJ Pierre and Colin Benders join the show, demonstrating live on stage how DJ Pierre invented the sound of Acid House, discussing modern innovations in electronic music and even delving into possible futures.
Among the artists confirmed for ADE 2021 are:
999999999, Abstract, Abstract Division, Adana Twins, Afra, Afro Bro's, Afrojack, Agent Orange, Airod, Alan Fitzpatrick, Alan Walker, Albert van Abbe, Alex Salvador, Amelie Lens, Amy Root, Ancel, Andhim, Anfisa Letyago, Animist beliefs , Antal, Armin van Buuren, Arp Frique, Bart Skils, Bastian, Bastienne, Ben Klock, Ben Sims, Benny Rodrigues, Black Sun Empire, BMBMND, Bokoesam, Bonnefooi, Brennan Heart, Buried Secrets, Carl Craig, CATSINKA, Charlotte de Witte , Chris Liebing, Chris Stussy, Chuckie, Cinthie, Colin Benders, Cosmic Force, Cybersex, Cynthia Spiering, Dam Swindle, Dave Clarke, Dax J, De Ambassade, De Lichting, De Sluwe Vos, Denis Stockhausen, Dimitri, Disclosure, DJ Bone , Dj Isis, DJ Pierre, Don Diablo, Dopebwoy, Dose Sampu, Dr. Rubinstein, Drumcomplex, DubVision, Dupleaux, DVS1, Eclair Fifi, Eelke Kleijn, Elena Colombi, Elias Mazian, Ellen Allien, Enrico Sangiuliano, Fadi Mohem, Fedde Le Tall, FemaleTastic, Firebeatz, FJAAK, Flava, Franca, Franky Rizardo, Freddy K, Fritz Kalkbrenner, Future: remnants, Gerd Janson, Ghost in the Machine, Gourment De Funk, Gui Boratto, Helena Basilova, Hernan Cattaneo, Honey Dijon, Hunee, Hyperaktivist, Ida Engberg, Identified patient, IF, IliassOpDeBeat, Interstellar Funk, ISAIAH, Ivo Janssen, James August, Jamie 3:26, Jarreau Vandal, Jayda G, Jeff Mills, Jennifer Cardini, Joachim Pastor, Job Jobse, Joran van Pol, Joris Voorn, Joseph Capriati, Joyhauser, JP Enfant, Julian Jordan, KI / KI , KiNK, KlangKuenstler, Kluun, Kölsch, Konstantin Sibold, Kraak & Smaak, Kremlin Disko, Kris Kross Amsterdam, KRTM, Lady Starlight, Lake Avalon, LEIA, Len Faki, Loco Dice, Lucas & Steve, Luciano, Lucien Foort, Luigi Madonna , Luuk van Dijk, Lyzza, Maceo Plex, mad miran, Mano Le Tough, Marco Carola, Markus Schulz, Mary Lake, Maya Jane Coles, Meetsysteem, Metropole Orkest, Michael Mendoza, Michel de Hey, Mike Williams, Minitech Project, Mirella Kroes , Miss Melera, Moksi, Monika Kruse, Nederlands Kamerkoor, Nick Warren, Nicky Romero, Nin a Krav iz, Noneoftheabove, Nto, Obscure Shape, Oceanic, Odette, Ofenbach, Oscar Mulero, Palms Trax, Pan-Pot, PAPER CITIZEN $, Patrice Bäumel, Paul Kalkbrenner, Perc, Planetary Assault Systems, Pleasurekraft, Rebekah, Reinier Zonneveld, Reiss Richie Hawtin, RødhÃ¥d, Roman Flügel, Sam Feldt, Sam Paganini, San Proper, Sandrien, Sanja, Satoshi Yamamura, Secret Cinema, Seth Troxler, SHDW, SHΔRE, Sleazy Stereo, SNTS, Soichi Terada, Special Key, Spekki Webu, Spektre , Stephan Bodzin, Steve Taylor, Sunnery James & Ryan Marciano, Surgeon, Sven Väth, La Sainte Vierge, Les frères Martinez, The Partysquad, Tinlicker, Titia, Todd Terry, Ultra Naté, Vladimir Ivkovic, VNTM, Voigtmann, W&W, wAFF, Weval, Xenia, Young Marco, Yung Felix, ZOHAR and much more.